Services
for Mechanical Engineering and Automation Technology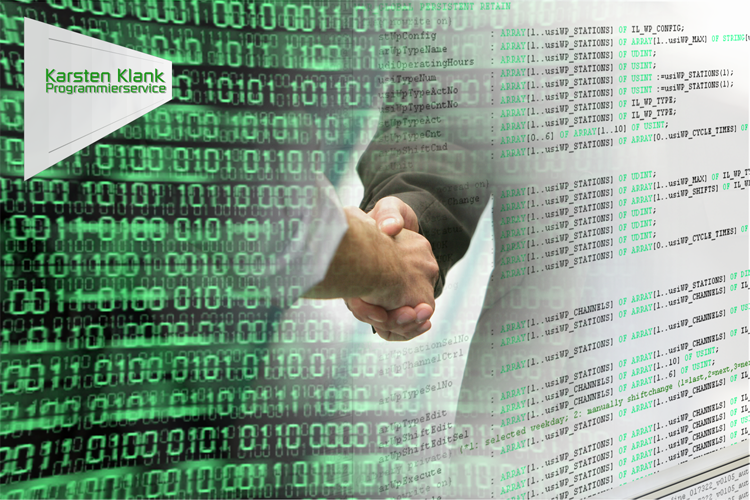 Focal Points
Programming of PLC systems
Programming of NC controllers
Software development
Various on-site services
Individually designed projects
It is very important to me that you feel "being in good hands" with me.
My clients and I have the best experience with the following approach:
Initially I get an idea of your prevailing situation with all project-related data.
Consequently, with due consideration of all the participants in the project, the task is to be defined and specs are to be discussed and agreed upon, finally clearing up any uncertainties.
Objective
For you to be sure that I do comprehend the scope of your task.
Once the framework has been established any fine tuning will be gradual; possible changes can be added if required.
Specs will be implemented according to the guidelines that have been agreed upon.
Upon implementation of the specs target / performance comparison takes place ensuring that all requirements have been wholly fulfilled. Finally, if not already done in the course of the project, your employees will be instructed to operate and – if necessary – maintain the solution.
Of course this can only be a rough sketch; the actual approach very much depends on the individual circumstances and guidelines.